Happy Valentine's Day, folks! In honor of this special day of love and chocolate and stressed couples overspending because of expectations having not much to do with actual love but fostered nonetheless by the commercial entities that profit from them,* I propose to talk about romance!  Specifically, how much I don't like it, because my real name is Mistress Mary Quite Contrary (and since you asked, my garden's growing just swell, with silver bells and cockle shells and pretty maids all in a row.  And NO PRETTY MEN, because I tried that and they had an unfortunate tendency to fall head-over-heels for the pretty maids and nuh-uh, children, we'll have none of them goings-on going on in my garden).
So, there are some things in stories that really, really bug me, and romance is one of them. A small list of reasons why:
-I'm young and immature and you know what they say about despising what you don't understand.
-It makes people act silly. (Almost as painful as having my own dignity publicly impaired is watching other people publicly impair theirs.)
-Drama! So much needless drama!
-People are dumb and trust people they shouldn't, and it's annoying.
-People become mired in their romance to the detriment of their friendships and their life in general.  Which they never acknowledge.
-Related: people act like it's the only thing in life.  It's not! Ever heard of friends? Family? Work? Food? (There's no real cure for heartbreak, but home cooking is the closest we've come to date.  In case you ever need to know.)
-People break up for stupid reasons.
-People are possessive.  Hey, actually, you don't own the person you're in a relationship with.
-People act like dating someone means you're not allowed to have close friends of the opposite gender anymore.
-People do stupid or even terrible things because they're hopelessly in love with a terrible person. And then they try and JUSTIFY IT because THEY WERE IN LOVE. But, wait, I think I missed the part where we explained how that makes wrong things less wrong?
-People make love all about feelings instead of actions or choices or perseverance.
Naturally, not all romances suffer from these egregious flaws.  Sometimes they're just boring or pointless or unbelievable or shoved in where they don't fit and the story was fine without them but they must squeeze in there because A BOOK WITHOUT ROMANCE???
WITHOUT KISSING???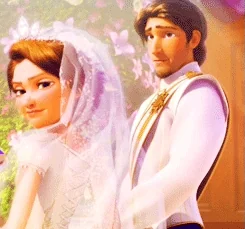 WITHOUT LOVERLY ANGST OR A HERO ABLE TO ADD INFALLIBLY GETTING THE GIRL TO HIS EXTENSIVE LIST OF SKILLS OR THE PERFECT RATIO OF TWO HUMANS TO ONE SUNSET???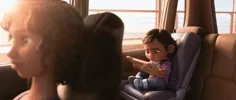 WHO EVER HEARD OF SUCH A THING? WHO EVER DREAMED UP SUCH A LUDICROUSLY UNMARKETABLE MONSTROSITY?
Well, in fact, there are a few brave, wild souls who did.  These eccentrics wrote books in which romance was featured not at all and which somehow, shockingly, were good anyway.  I have Much Appreciation. I think another small list is in order, with examples:
-Lots of children's books. Which is natural considering that they're for children, a demographic whose toleration for romance is often small.  Because children have better** things to think about, like friends and siblings and growing up and finding out everything about everything.  Peter Pan, 100 Cupboards, The Story Girl, Winnie-the-Pooh, Betsy-Tacy, and Moon Over Manifest are all favorites of mine.
–The Man Who Was Thursday. G. K. Chesterton. One can always, of course, trust Chesterton to be brilliant.  I don't fully understand this novel, but it's based around a simple conceit.  Chesterton bends everything to serve that conceit and the resolution into which it unfolds, dragging one along till one is dizzy—which is part of the fun.  Nor is there any romance to distract from the fine point for which the book aims.  Chesterton, you see, knew better.
–Kidnapped. Robert Louis Stevenson. (Also Treasure Island, but I just got done reading Kidnapped to my little sister, so it's on my mind.)  There is adventure.  There is friendship (with all its attendant difficulties) between two people of different backgrounds, temperaments, and political persuasions. There is Alan Breck Stewart, who bears the name of kings and is not remarkable for his modest non-insistence thereon. There is no romance, and who'd want to sigh with love, anyway, when she could laugh with Alan?
–Kim. Rudyard Kipling, who's one of my favorite poets and also a genius.  His writing is so different from anything else I've ever read, but so good. Poignant but never overstated.  Romance would have subtracted from the real beauty of Kim, which, ostensibly about Kim becoming a spy for the British Government in India, is actually about the relationship that forms between a boy who never had a father and an old man who never had a son (on account of how he's a Tibetan monk and all). Great stuff.
–The Thief. Megan Whalen Turner. What's this? Modern YA without romance? Yes indeed, at least if one considers the nineties modern. (Does one?) Some of the later books in the series (of which the last one is coming out THIS YEAR!!! So excited!) do have romance, but this first one doesn't.  It doesn't need it.  A romance would have changed the whole lead-up, as well as the scene itself, where…a thing happened. (Spoiler-induced vagueness, sorry.) Character growth and all that. I'd been ambling through the narrative, mildly amused, mildly intrigued…and then The Thing That Happened hit me. Hard. About as hard as it hit Gen.  I don't have adequate words for it, but that is some skillful writing right there. To turn a pleasant romp, through a vaguely Greek fantasy setting, in search of a magical (sort of? not really?) treasure, into something so painful.  And sweet.  And sad.  And…without me ever suspecting.  It wouldn't have been like that had romance been involved. It wouldn't have been so simple, or so devastating. I wouldn't have felt Gen's despair.  I wouldn't have smiled when hope came back. Not because romance is always bad (that's not really what I'm saying, here), but because that's just not the story this was.
In sum, romance is not the only relationship worth writing about.  Siblings, parents and children, friends of the same gender, friends of the opposite gender, cross-generational friendships…all worthy topics.
However, I admit romance has its place, in life and in books.  As long as its place is not everywhere, and people aren't ditching their friends or being stupid, I don't even mind it. Mostly.
I mean…I actually do.  But I try not to.
But I don't always.  In fact, I'm currently working on a post about my ten favorite fictional couples, as part of Cordy's Lovely Blog Party .  Wherein I plan to prove that I do not hate romance but am, on the contrary, once you get past the curmudgeonly exterior, really a sap at heart.
Somewhere down in there.
Probably.
Pretty far down.
~
*I think Valentine's Day actually has a cool history involving saints and bishops and Roman martyrs (right?), but I don't know the history and I wish I did but I don't and so yes, I've resorted to cheap sarcasm.
**Better FOR CHILDREN, that is.  I don't think romance is less than friendship any more than I think friendship is less than romance.
~~~~~
So this was a slapped-together post because I had an idea and wanted to write it but I also had homework and exams and consequently not a whole lot of time.  If it came across as romance-is-the-worst-and-we-should-abolish-it, sorry.  That wasn't the intent.  If it came across as Sarah-is-enjoying-being-obnoxious-about-romance-just-because-it's-Valentine's-Day, then…that's unfortunate but probably true.
Happy Valentine's Day for real, though. May you be blessed with much love and chocolate. 
And, because knowing other people's opinions is fun: what do you think of romance, in books or in general?  Is there too much of it in fiction, or is it just handled poorly, or is it not handled poorly and I'm just a judgmental old killjoy? (Judgmental young killjoy…?) Would romance have added to the books I mentioned?  Are there any of my fictional romance pet peeves that you actually think are justified?